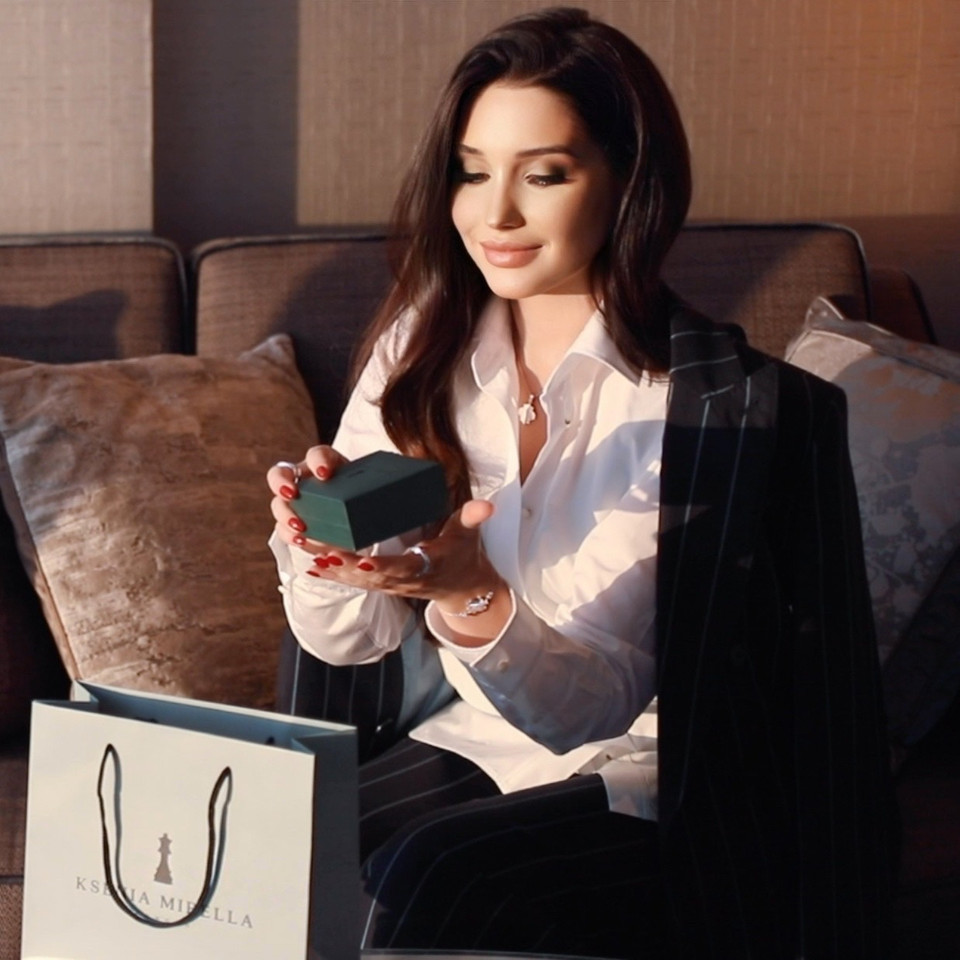 Letter from Ksenia,
When I first founded Ksenia Mirella Jewellery in 2019, I was driven by the desire to express my creativity and art through the use of jewellery making. Having over six years of experience working within the industry constantly developing my knowledge, inevitably I was giving my ideas away to someone who wasn't always able to see the desired image.
As I felt the time was right I have moved onto trying to fulfil my dream and established my own jewellery brand.
I have a strong belief that all symbols, shapes, and stones have spiritual power in our lives. They can serve as a great tool in balancing and directing our energy. Helping us to achieve our goals and dreams. Each collection in KM house is symbolic and carries more than just an aesthetic purpose.
It took me over a year to develop the core collections. I couldn't allow myself to put out a product that doesn't have a soul or its own personality. The process of product development includes everything from history, astrology, mythology, architecture. There is a meaning behind every detail.
As we look into the future, my team and I would like to make a difference in the lives of everyone who gets to know Ksenia Mirella. We are humbled and excited about the prospect of what's to come. All of our baby steps will be documented in our blog. We would like to welcome you to join and follow our journey.